Christmas On The Country Scene: 2019
Get in the holiday spirit with these songs from your favorite country artists featuring 2019's new releases and plenty of Christmas classics.
This year we wanted to feature the latest Country Christmas releases and celebrate some of our all time favorites. So get in the holiday spirit with a cup of eggnog and our Spotify playlist, and be sure to check out all of this year's releases below:
Country Christmas New Releases for 2019:
Kacey Musgraves – The Kacey Musgraves Christmas Show. "I can say without a doubt that this project is unlike anything I've ever done before," states Musgraves. "What started as the small seed of an idea one night over a year ago has turned into something I'm so proud of. Some truly brilliant comedic and musical guests are featured in the show – as well as my own Grandma. My vision was to bring my old Christmas album to life visually and create a modern and fashionable, fresh take on a classic format. It's a nostalgic, Wes Anderson-inspired reimagining of the holidays. It's heartfelt, funny, and most of all, real. I can't wait to finally share." – Amazon.com press release
Keith Urban – I'll Be Your Santa Tonight. "I've always wanted to record a Christmas song, but I really wanted to try and write something new," says Urban. "So, Shane (McAnally) came to my house and we wrote, really about a Christmas gone terribly wrong. No snow. Too much fog. Nobody can make it to the party. It's going to be a colorless Christmas, until her man comes through." – PFA Media press release
Cam – I'll Be Home For Christmas. "I've always been in love with I'll Be Home For Christmas. My version is inspired by the sentimental attachment so many WW2 soldiers had to this song. It starts out as if I'm singing to myself on a lonely, quiet snow-covered night. And as the song builds, the image of home becomes more vivid and real, surrounding me with warmth and love, bringing me closer to where my heart wants to be. I also recorded this song while pregnant, so it will be familiar for the little one, who shows up around Christmas." – @camcountry
Thomas Rhett – Christmas In The Country. "Christmas is hands-down my favorite time of year. We have so many Christmas traditions in our family that include a lot of festive music, but I've never recorded anything myself. Lauren has wanted me to make some Christmas music for a long time, so this year felt like the right time to finally take a stab at writing something and to put my own twist on one of the all-time classics." – Thomas Rhett press release
Tenille Townes – Songs for Christmas. "I love Christmas music and I loved getting to record a couple this year. The Christmas Song is one of my favourite melodies of all time that just wraps its arms around you, and One in a Million is a song that found my dear friend Daniel Tashian and I at the beach on a writing retreat, dreaming about one of our favourite times of year. Daniel produced these songs and I sure love getting to make music with him. Merry early Christmas out there guys! I hope these songs find their way into your holiday season!!!" – @tenilletownes
Wade Bowen – Twelve Twenty-Five album. "Christmas has always been the most personal of holidays, with its combination of faith and family," says Bowen. "That was true for me while growing up and it's still true for me today, albeit in a completely different way. As a husband and father who spends so much time traveling the world playing music, I love the feeling the Christmas season brings to my life. And I recognize how quickly time passes and how each Christmas is unique and fleeting. With my family, I try to keep the best parts of the warm, magical, small-town vibe that my parents gave me while growing up in Waco." – Missing Piece Group press release
Maddie & Tae – Have Yourself A Merry Little Christmas. "That chill in the air is getting us in the mood for Christmas, y'all! We hope you enjoy our version of one of our all time favorite holiday songs. Merry Christmas, everyone." – @maddieandtae
Maggie Rose – All I Need Is You (For Christmas). "Christmas Digital 45 drops tonight feat. the original All I Need Is You (For Christmas) and one of my favorite classics O Holy Night." – @iammaggierose
Temecula Road – Christmas In Dixie. "We are so excited for you guys to hear our new Christmas single, Christmas In Dixie. We grew up listening to country Christmas music, and Alabama's Christmas In Dixie has always been our favorite. And we are so excited to not only join Sara Evans on her Christmas tour but also to spend our first Christmas here in Nashville." – @temecularoad
Brandy Clark ft. Charlie Worsham – Merry Christmas Darling. "I love the holiday season and I love the Carpenters. So, Merry Christmas Darling is a double favorite of mine. I hope you enjoy listening to it as much as I enjoyed recording it with Charlie Worsham. Merry Christmas Darlings." – @thebrandyclark
Home Free ft. Rachel Wammack – Tennessee Christmas. "We had a lot of fun recording this with Rachel Wammack, and we're so excited to share it with y'all for the holidays!" – @homefreeguys
Charlie Marie – Old Fashioned Christmas. "Hope you have an Old Fashioned Christmas! One that brings back the feeling of being home again." – Charlie Marie
Honey County – This Christmas. "Sleigh my name Sleigh my name! We know it's not even Thanksgiving yet but we hope our cover of this classic Donny Hathaway song gets ya excited for the season!" – @honeycounty
Charles Esten – On The Road To Bethlehem. "Please check out my brand-new Christmas single. It's some quiet thoughts from Joseph as he walks alongside his pregnant wife Mary." – @charles_esten
Adam Hambrick – What Christmas Means To Me. "New song make you nog yo head. Merry (very early) Christmas, y'all." – @adamhambrick
Lena Stone – River. "The incredible Joni Mitchell is one of my biggest heroes and inspirations, and I'm so honored to share my version of River with you." – @lenastonemusic
Tara Thompson – Hillbilly Christmas album. "Tis the season for a Hillbilly Christmas. I've got a full length album coming your way Nov 29th & I can't wait for y'all to hear it… Coming soon whether you're on the naughty list or not." – @tarathompsonmusic
Dylan Scott – Merry Christmas album. I'm really excited about this project, I'm really proud of it. It was fun to make – we went in to the studio during the summertime to make a Christmas album. So they had to bring Christmas trees in, Christmas lights, and drank hot cocoa. I was just cool, it was like Christmas all year this year. I'm really excited for you guys to hear it. It's all the classics that you grew up listening to – that I grew up listening to – and I just really can't wait for you to check it out." – @dylanscottcountry
Jenny Tolman – Cowboy For Christmas. "TIME FOR SOME CHRISTMAS SPIRIT, Y'ALL…I ❤️ COWBOYS. So, Dave, Bill Whyte and I wrote a Christmas song about it. I'm super excited to share it with you, because it's a classic country waltz feel, so grab you a cowboy, and get dancing!" – @jennytolman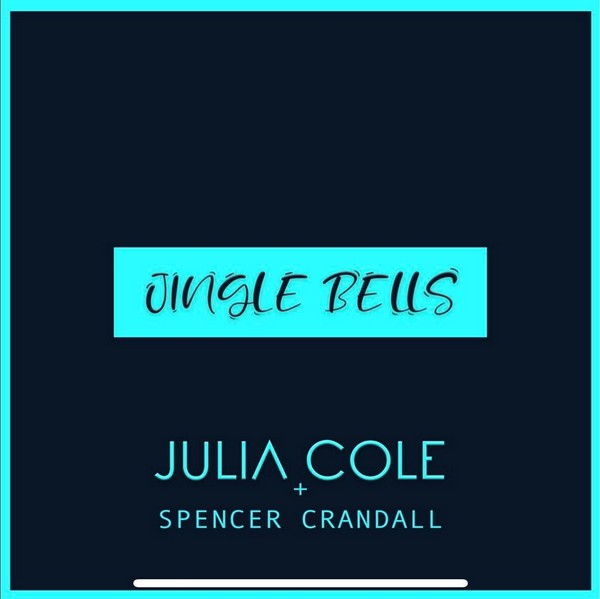 Julia Cole w/ Spencer Crandall – Jingle Bells. "Surprise! Vid & single ft. Spencer Crandall drop tomorrow ~ Happy Holidays" – @juliacolemusic
Darryl Worley – Country Christmas EP. "It's 90 degrees outside but who's ready for cooler weather and Christmas music!! Tonight on all digital music platforms you can get Darryl Worley's Country Christmas!!" – @darrylworley
Amy Grant – Amy Grant Christmas album. "I have loved making Christmas music over the last four decades. I'd love to invite you to walk down memory lane with me with a newly released Amy Grant Christmas Box Set. I hope these songs bring you back to some of your favorite holiday memories." – @amygrantofficial
Diamond Dixie – you and me + the mistletoe. "It. is. here. AHHHH our first ever original Christmas song is here and we are super excited for y'all to get into all the Christmas vibes with us." – @diamonddixiellc
Carolyn Miller – Where Are You Christmas. "SURPRISE! "Where Are You Christmas" (live acoustic cover) available now on all music platforms." – @carolynmillermusic
King Calaway – Happy Christmas (War Is Over). "A very Merry Christmas and a happy new year, let's hope it's a good one without any fear. Happy Christmas is out now" – @kingcalaway
Alli Walker – Our Christmas. "Typical family Christmases aren't usually so typical. From bickering with your family, to running late to church, to getting the last pick of Christmas trees, to wrapping presents on the kitchen floor, and getting drunk on egg nog with your Dad. But that's what makes the best memories, and that's what makes each family Christmas unique." – @alliwalkermusic
Lauren Davidson – Silent Night. "The best way to spread Christmas cheer is singing loud for all to hear." — Elf "Silent Night & We're Just Warming Up available now! Hope this puts you in the holiday spirit!" – @laurendavidsonmusic
Stephanie Ryann – Have Yourself a Merry Little Christmas. "A holiday classic that never gets old…my cover of "Have Yourself a Merry Little Christmas" is now available on most music platforms!" – @stephanieryannmusic
Riley Roth – Silver Bells. "So excited to share my version of my favorite Christmas song with you guys. Available everywhere you can hear music!!" – @rileyroth
Bailey James – Please Come Home for Christmas. "Many artists have released their own versions of the song from Bon Jovi to Gary Allen, Willie Nelson and even Martina McBride. I wanted to put a little twist on it and show more of my blues side and I think we did just that." – Brickshore Media press release
---
What's your favorite Country Christmas song? Did we miss any on our playlist? Let us know in the comments section below!